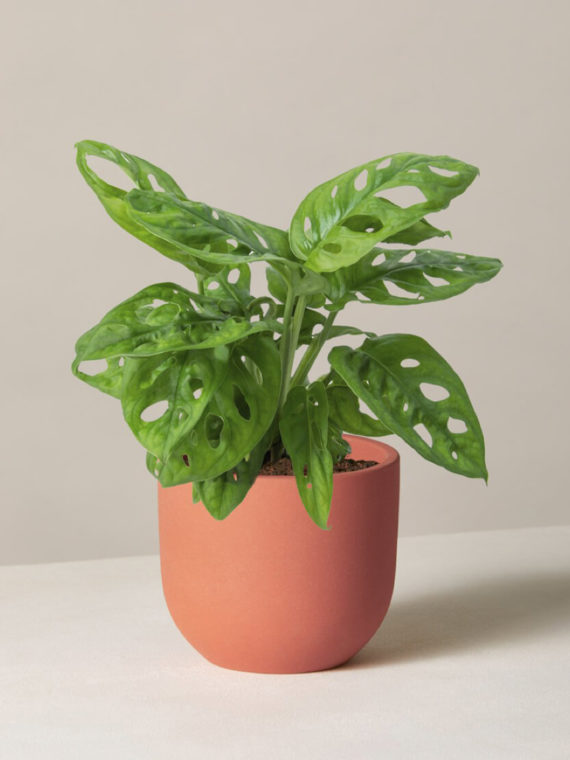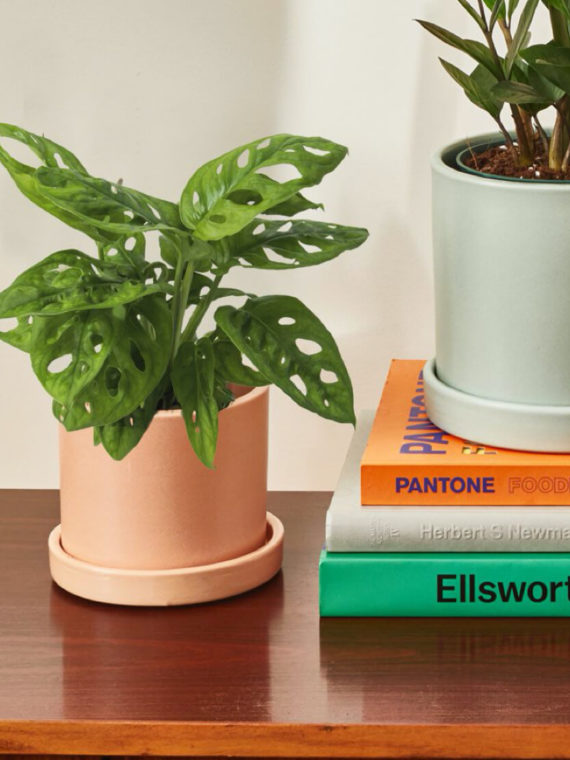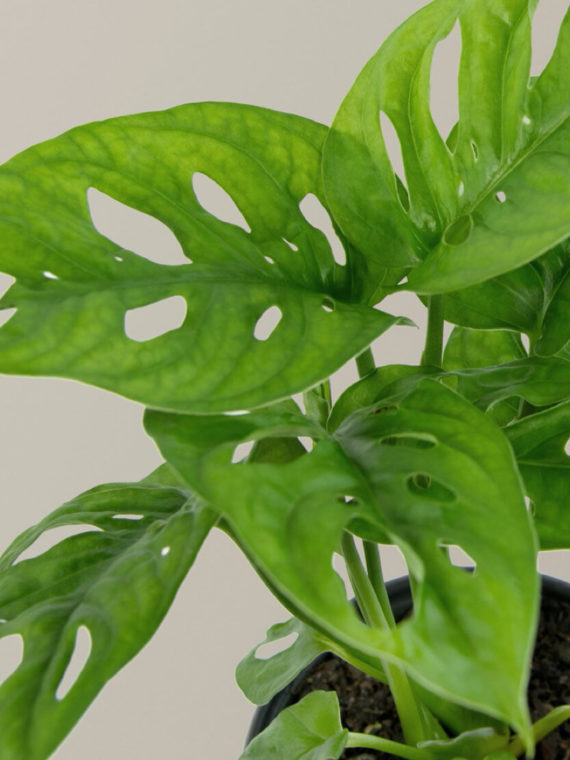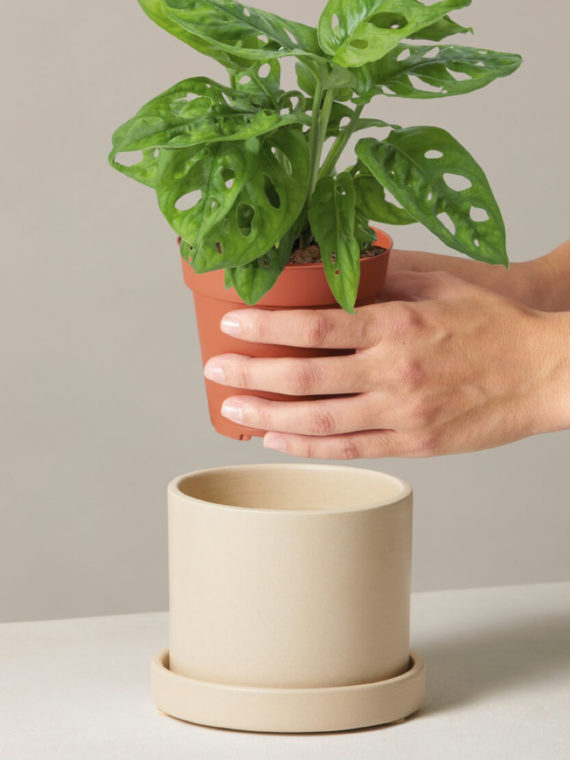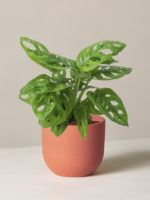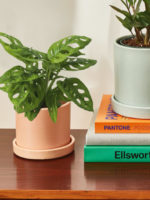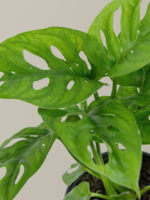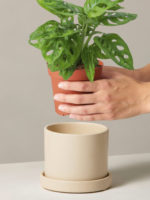 28
people are viewing this right now
Guaranteed safe & secure checkout
Description
Monsteras are famous for their quirky natural leaf holes. These holes are theorized to maximize sun fleck capture on the forest floor. A cousin of the Monstera deliciosa, the leaves of the Monstera adansonii, or "Adanson's monstera", are slightly smaller and their holes more pronounced and lives to climb as it grows and matures.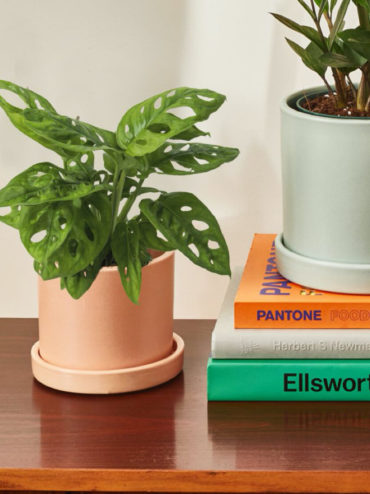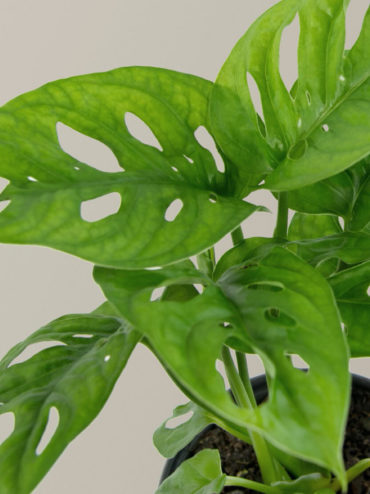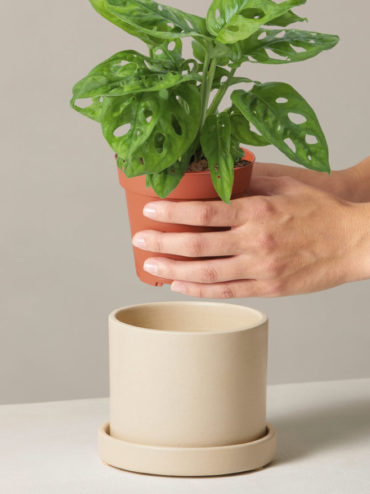 Wearing
Model is 1.84 m wearing size M
Machine wash, no ironing, don't dry clean, don't tumble dry
Retrolie
S celerisque justo condimentum est venenatis morbi mi senectus a enim vestibulum sodales placerat parturient penatibus lacus vestibulum suspendisse cras parturient magnis a vestibulum. Augue ante platea consectetur velit taciti quis pulvinar egestas aliquam pharetra iaculis a dui eu euismod justo convallis. Natoque a dignissim tristique a non purus a dui euismod neque mus non a adipiscing vestibulum.
There are no question found.
Quick Comparison
Settings
Monstera Adansoni

remove

Ficus Tineke

remove

Snake Plant Laurentii

remove

Pink Anthurium

remove

Marble Pothos

remove

Red Prayer Plant

remove

Name
Monstera Adansoni

remove

Ficus Tineke

remove

Snake Plant Laurentii

remove

Pink Anthurium

remove

Marble Pothos

remove

Red Prayer Plant

remove

Image
SKU
Rating
Price
Stock
Availability

450

op voorraad
Add to cart
Description
Monsteras are famous for their quirky natural leaf holes. These holes are theorized to maximize sun fleck capture on the forest floor.
While we love our solid-colored green plants, we do love a pattern! Check out our new Ficus Tineke, or variegated rubber tree, known for its beautiful pink, green, and yellow leaves.
Beautiful tiger tongue tree. show strong and strong development. It is also a plant that can release oxygen and at night helps you and your family to have better and deeper sleep.
This bright pink Anthurium lives up to its nickname, the flamingo flower. Rarely without their showy blooms, Anthuriums are know as the world's longest blooming houseplant Each bloom can last up to eight weeks, and new ones will pop up often.
The Pothos plant is our top recommendation for first time plant parents. Lovingly nicknamed the cubicle plant because it can thrive in almost any environment, the easy-care Pothos and its quick growing vines will make any space look more lush.
Colorful and bold with hints of red on two-toned leaves
Content

Monsteras Adansoni

Monsteras are famous for their quirky natural leaf holes. These holes are theorized to maximize sun fleck capture on the forest floor. A cousin of the Monstera deliciosa, the leaves of the Monstera adansonii, or "Adanson's monstera", are slightly smaller and their holes more pronounced and lives to climb as it grows and matures.

Infomation

Cutaway collar Front button fastening Chest patch pocket Long sleeves

Composition

Outer: Polyamide 30% Lining: Polyester 70%

Wearing

Model is 1.84 m wearing size M

Washing Instructions

Machine wash, no ironing, don't dry clean, don't tumble dry

Plantie's best plants

Known for its tropical light green, often crinkled fronds this plant will add vibrant pop of green to any space. We love it because it's considered non-toxic, making it safe to keep around your furry friends. A best seller for the best plant parent you know.

Infomation

Choice of small Acadia in porcelain Upcycled - recycled plastic Limited Edition

Composition

Arrives in a nủey grow pot

Wearing

Model is 1.84 m wearing
size M

Washing Instructions

Machine wash, no ironing, don't dry clean, don't tumble dry

Plantie's best plants

The Snake Plant Laurentii, or Sansevieria trifasciata 'Laurentii', is a succulent plant characterized by its upright sword-like leaves with vibrant yellow edges. It is popular for its incredibly easy-going nature – it can tolerate low light and drought – and its air-purifying capabilities. The easiest way to kill this plant is to over care for it!

Infomation

Choice of small Acadia in porcelain Upcycled - recycled plastic Limited Edition

Composition

Arrives in a nủey grow pot

Wearing

Model is 1.84 m wearing
size M

Washing Instructions

Machine wash, no ironing, don't dry clean, don't tumble dry

The Iconic Silhouette

He garments labelled as Committed are products that have been produced using sustainable fibers or processes, reducing their environmental impact. Mango's goal is to support the implementation of practices more committed to the environment, and therefore increase the number of sustainable garments in the collection.

Infomation

Cutaway collar Front button fastening Chest patch pocket Long sleeves

Composition

Outer: Polyamide 30% Lining: Polyester 70%

Wearing

Model is 1.84 m wearing size M

Washing Instructions

Machine wash, no ironing, don't dry clean, don't tumble dry

Poplin top with ruffle trim

We believe in crafting pieces where sustainability and style go hand in hand. Made from materials like recycled cashmere and sust

Plantie's best plants

The Pothos plant is our top recommendation for first time plant parents. Lovingly nicknamed the cubicle plant because it can thrive in almost any environment, the easy-care Pothos and its quick growing vines will make any space look more lush. The Marble variety is known for its variegated green and white leaves.

Infomation

Choice of small Acadia in porcelain Upcycled - recycled plastic Limited Edition

Composition

Arrives in a nủey grow pot

Wearing

Model is 1.84 m wearing
size M

Washing Instructions

Machine wash, no ironing, don't dry clean, don't tumble dry

Baby Rubber Plant

The Peperomia obtusifolia, also known as the Baby Rubber Plant, is an easy-going houseplant characterized by its thick, succulent-like green leaves. A popular variety of Peperomia, it does not need much to thrive and might even reward you with white flower spikes once a year.

Infomation

Cutaway collar Front button fastening Chest patch pocket Long sleeves

Composition

Outer: Polyamide 30% Lining: Polyester 70%

Wearing

Model is 1.84 m wearing size M

Washing Instructions

Machine wash, no ironing, don't dry clean, don't tumble dry
Weight
N/B
N/B
N/B
N/B
N/B
N/B
Dimensions
N/B
N/B
N/B
N/B
N/B
N/B
Additional information
Sold
0
0
1
0
0
0
Shipping