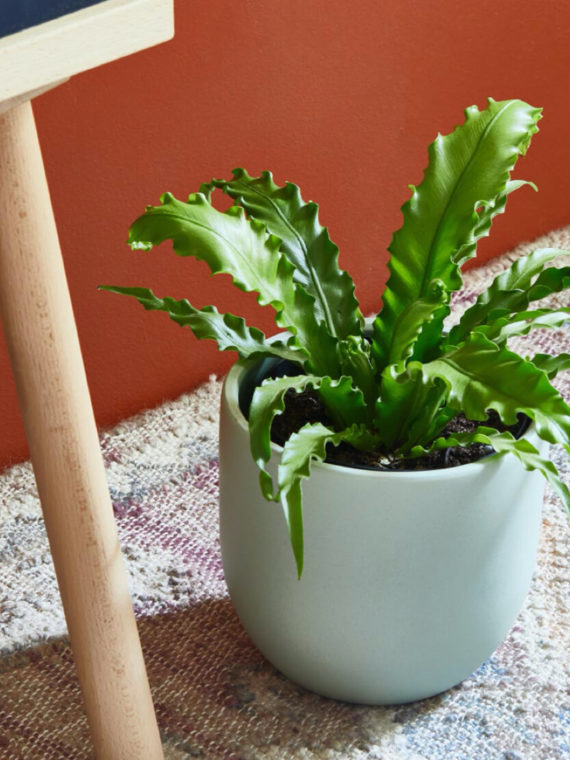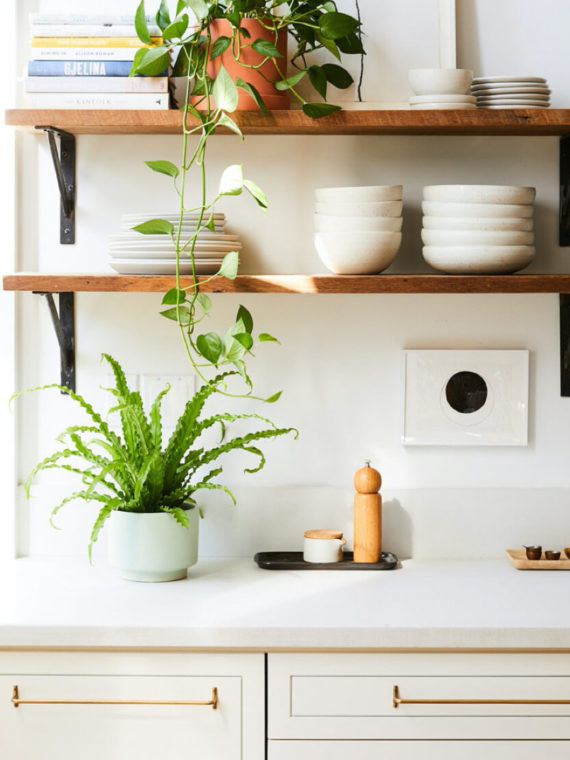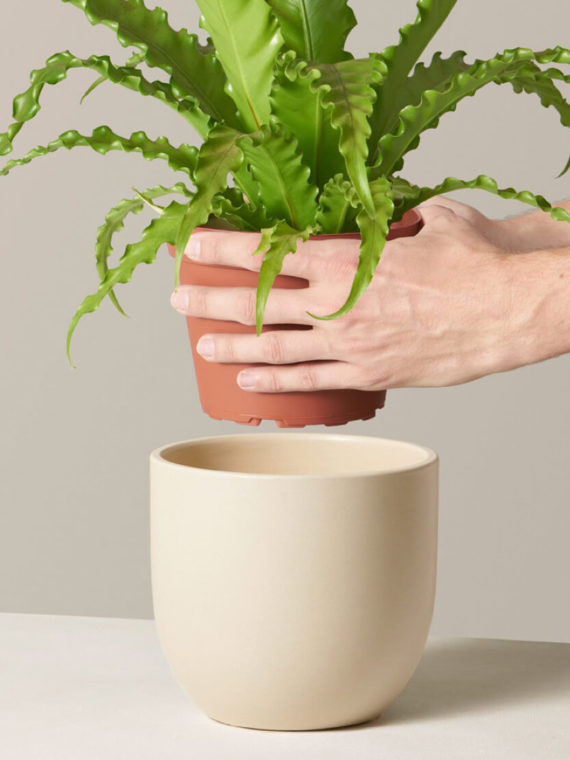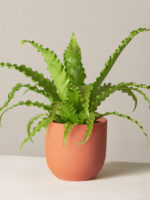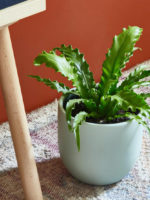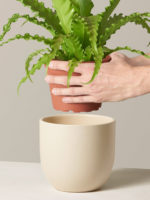 23
people are viewing this right now
Guaranteed safe & secure checkout
Description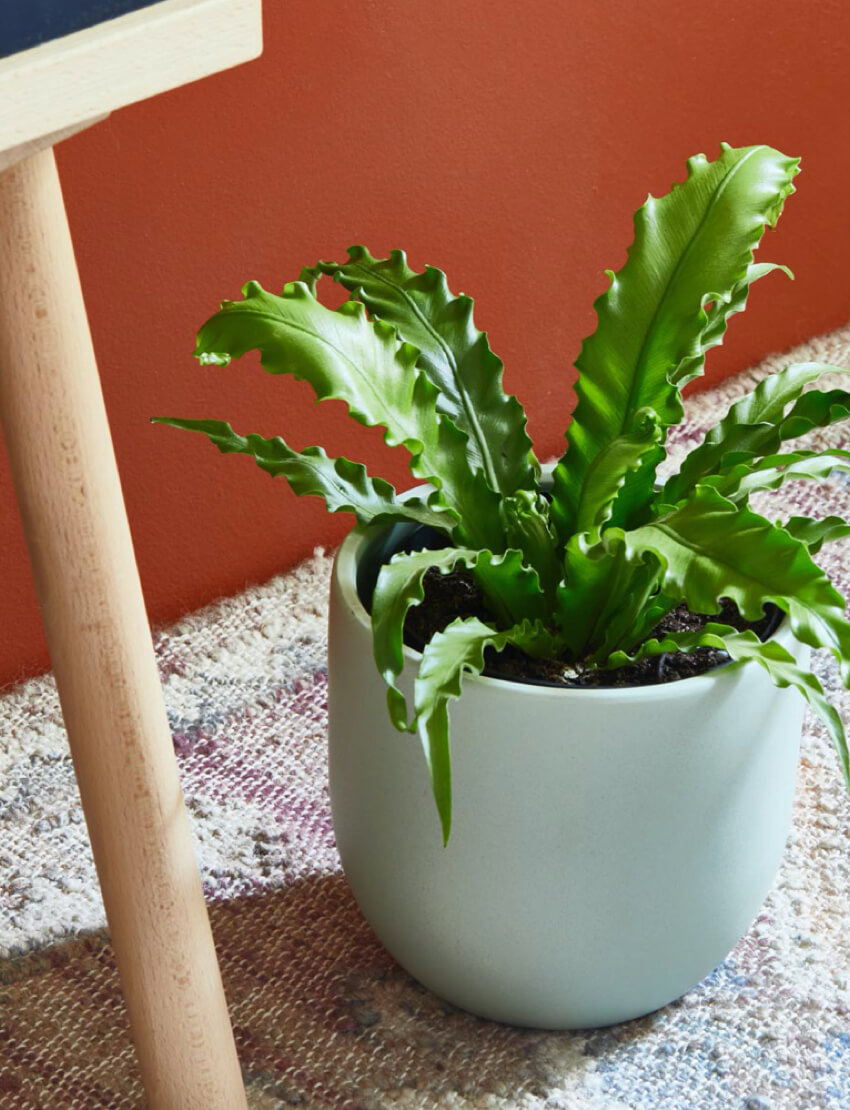 If you're looking for the perfect tropical houseplant, look no further than the popular Bird's Nest Fern. Known for its tropical fronds that grow out of a central rosette, this plant will add vibrant pop of green to any space all year long. It is one of the easiest ferns to care for indoors.
Upcycled - recycled plastic
Composition
Arrives in a nủey grow pot
Wearing
Model is 1.84 m wearing
size M
Machine wash, no ironing, don't dry clean, don't tumble dry
Retrolie
S celerisque justo condimentum est venenatis morbi mi senectus a enim vestibulum sodales placerat parturient penatibus lacus vestibulum suspendisse cras parturient magnis a vestibulum. Augue ante platea consectetur velit taciti quis pulvinar egestas aliquam pharetra iaculis a dui eu euismod justo convallis. Natoque a dignissim tristique a non purus a dui euismod neque mus non a adipiscing vestibulum.
There are no question found.
Quick Comparison
Settings
Bird's Nest Fern

remove

Ficus Tineke

remove

Pilea Peperomioides

remove

ZZ Plant

remove

Plant Set

remove

Bird's Nest Fern Nidus

remove

Name
Bird's Nest Fern

remove

Ficus Tineke

remove

Pilea Peperomioides

remove

ZZ Plant

remove

Plant Set

remove

Bird's Nest Fern Nidus

remove

Image
SKU
Rating
Price
Stock
Availability

450

op voorraad
Add to cart
Description
If you're looking for the perfect tropical houseplant, look no further than the popular Bird's Nest Fern.
While we love our solid-colored green plants, we do love a pattern! Check out our new Ficus Tineke, or variegated rubber tree, known for its beautiful pink, green, and yellow leaves.
The Pilea peperomioides is also known as the Pancake Plant or UFO Plant because of its quirky, coin-shaped leaves.
The ZZ Plant is characterized by its waxy green leaves above the surface of its potting mix, and its large potato-like rhizomes underneath.
A modern take on the classic striped tee, in a relaxed, slightly cropped fit. Made with eco-friendly hemp and super-soft 100% organic cotton.
f you're looking for the perfect tropical houseplant, look no further than the Bird's Nest Fern Nidus. Known for its tropical light green, often crinkled fronds this plant will add vibrant pop of green to any space.
Content

Plantie's best plants

If you're looking for the perfect tropical houseplant, look no further than the popular Bird's Nest Fern. Known for its tropical fronds that grow out of a central rosette, this plant will add vibrant pop of green to any space all year long. It is one of the easiest ferns to care for indoors.

Infomation

Choice of small Acadia in porcelain Upcycled - recycled plastic Limited Edition

Composition

Arrives in a nủey grow pot

Wearing

Model is 1.84 m wearing
size M

Washing Instructions

Machine wash, no ironing, don't dry clean, don't tumble dry

Plantie's best plants

Known for its tropical light green, often crinkled fronds this plant will add vibrant pop of green to any space. We love it because it's considered non-toxic, making it safe to keep around your furry friends. A best seller for the best plant parent you know.

Infomation

Choice of small Acadia in porcelain Upcycled - recycled plastic Limited Edition

Composition

Arrives in a nủey grow pot

Wearing

Model is 1.84 m wearing
size M

Washing Instructions

Machine wash, no ironing, don't dry clean, don't tumble dry

Plantie's best plants

The Pilea peperomioides is also known as the Pancake Plant or UFO Plant because of its quirky, coin-shaped leaves. This easy-care plant is a self-propagator – it produces sweet little babies or "pups" on its own, which pop up from the soil surrounding the mother plant.

Infomation

Choice of small Acadia in porcelain Upcycled - recycled plastic Limited Edition

Composition

Arrives in a nủey grow pot

Wearing

Model is 1.84 m wearing
size M

Washing Instructions

Machine wash, no ironing, don't dry clean, don't tumble dry

Plantie's best plants

The ZZ Plant is characterized by its waxy green leaves above the surface of its potting mix, and its large potato-like rhizomes underneath. These rhizomes store water, making the ZZ a hardy, drought-tolerant houseplant that only needs water every few weeks.

Infomation

Choice of small Acadia in porcelain Upcycled - recycled plastic Limited Edition

Composition

Arrives in a nủey grow pot

Wearing

Model is 1.84 m wearing
size M

Washing Instructions

Machine wash, no ironing, don't dry clean, don't tumble dry

The Iconic Silhouette

He garments labelled as Committed are products that have been produced using sustainable fibers or processes, reducing their environmental impact. Mango's goal is to support the implementation of practices more committed to the environment, and therefore increase the number of sustainable garments in the collection.

Infomation

Cutaway collar Front button fastening Chest patch pocket Long sleeves

Composition

Outer: Polyamide 30% Lining: Polyester 70%

Wearing

Model is 1.84 m wearing size M

Washing Instructions

Machine wash, no ironing, don't dry clean, don't tumble dry

Plantie's best plants

Known for its tropical light green, often crinkled fronds this plant will add vibrant pop of green to any space. We love it because it's considered non-toxic, making it safe to keep around your furry friends. A best seller for the best plant parent you know.

Infomation

Choice of small Acadia in porcelain Upcycled - recycled plastic Limited Edition

Composition

Arrives in a nủey grow pot

Wearing

Model is 1.84 m wearing
size M

Washing Instructions

Machine wash, no ironing, don't dry clean, don't tumble dry
Weight
N/B
N/B
N/B
N/B
N/B
N/B
Dimensions
N/B
N/B
N/B
N/B
N/B
N/B
Additional information
Sold
0
0
0
0
0
0
Shipping